BBS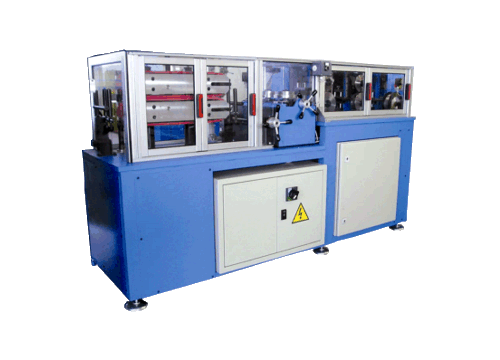 Breakage-bending machine with drive system

This simple but highly effective system has been designed to ensure, during its on-line use (up to 25 m/min), a high degree of repeatability of the metal insert forming and breaking operations.
Three roller sets are used to perform this operation.
The breakage of a plane metal insert is achieved by means of the first head. In this case, the second head performs a preliminary bending operation and the third head performs the final bending operation.
If a product does not require the breaking of insert links, the first head is used to make the bending action more progressive

Performance
Works at a rate of from 0 to 25
m/min. both on and off the line.

Advantages
The central zone can be equipped with a sealant injection head.