AUTOMATED INLINE SPLICING SYSTEM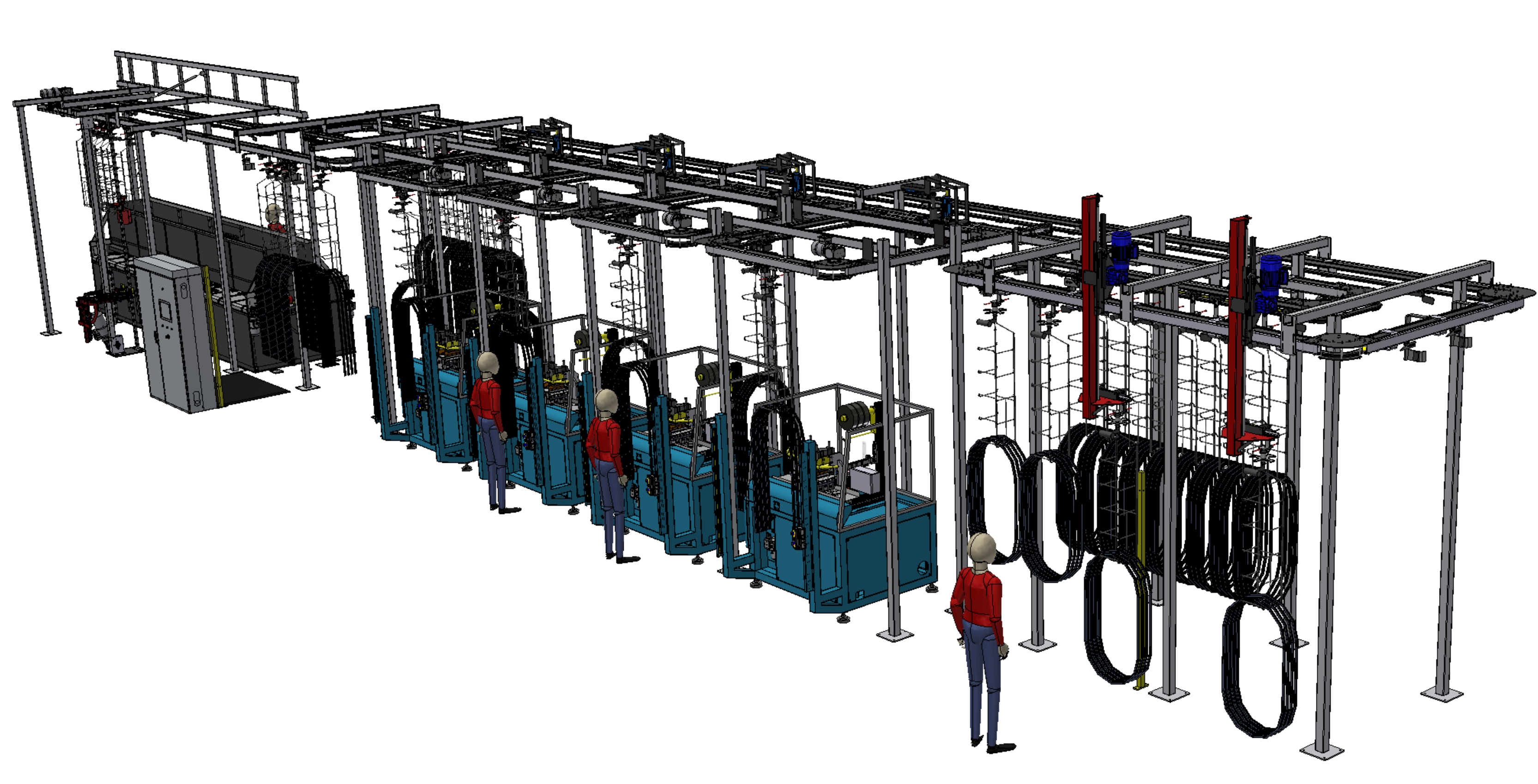 TECNOFIVE with his partner TECHNIMANUT is proud to present an innovative AUTOMATED INLINE SPLICING SYSTEM with Grinding Stations for extruded profiles in EPDM, with or without metal reinforcement.
The scope of the solution is processing and splicing of sealing profiles, coupled directly at the end of an extrusion line.
The cooperation is born thanks to the worldwide experience of two specialists,
Technimanut for the overhead conveyor and Tecnofive for the splicing equipments.
The success of this cooperation is an inline process, able to guarantee a FLEXIBLE and FAST layout.
The system is suitable even for lines up to 35 m/minute and furthermore can produce PE or EPDM splicing with grinding operation.
Features of Technimanut conveyor
Technimanut conveyor allows the door seals to be transported overhead between the various stations:
Preparing, Grinding/Splicing and Packaging.
Thus, it eliminates repetitive handling by operators and promotes more ergonomic and fast work.
Furthermore, it also guarantees the impeccable surface finishing of the seals, without scratches or pinc.
Who is Technimanut
A French leading company with 25 years of experience in overhead conveyors.
Technimanut guarantees on-site support, integrating its own design office (mechanical and automation).
Technimanut performs in-house assembly of equipment manufactured by qualified local subcontractors. On-site installation and commissioning are then carried out by its team of experienced technicians.
Thanks to this cooperation started 4 years ago, Tecnofive and Technimanut already have installed complete systems in USA and Europe.
For more details about our partner:
http://www.technimanut.net