PUSH PIN INSERTING MACHINE WITH COBOT/ROBOT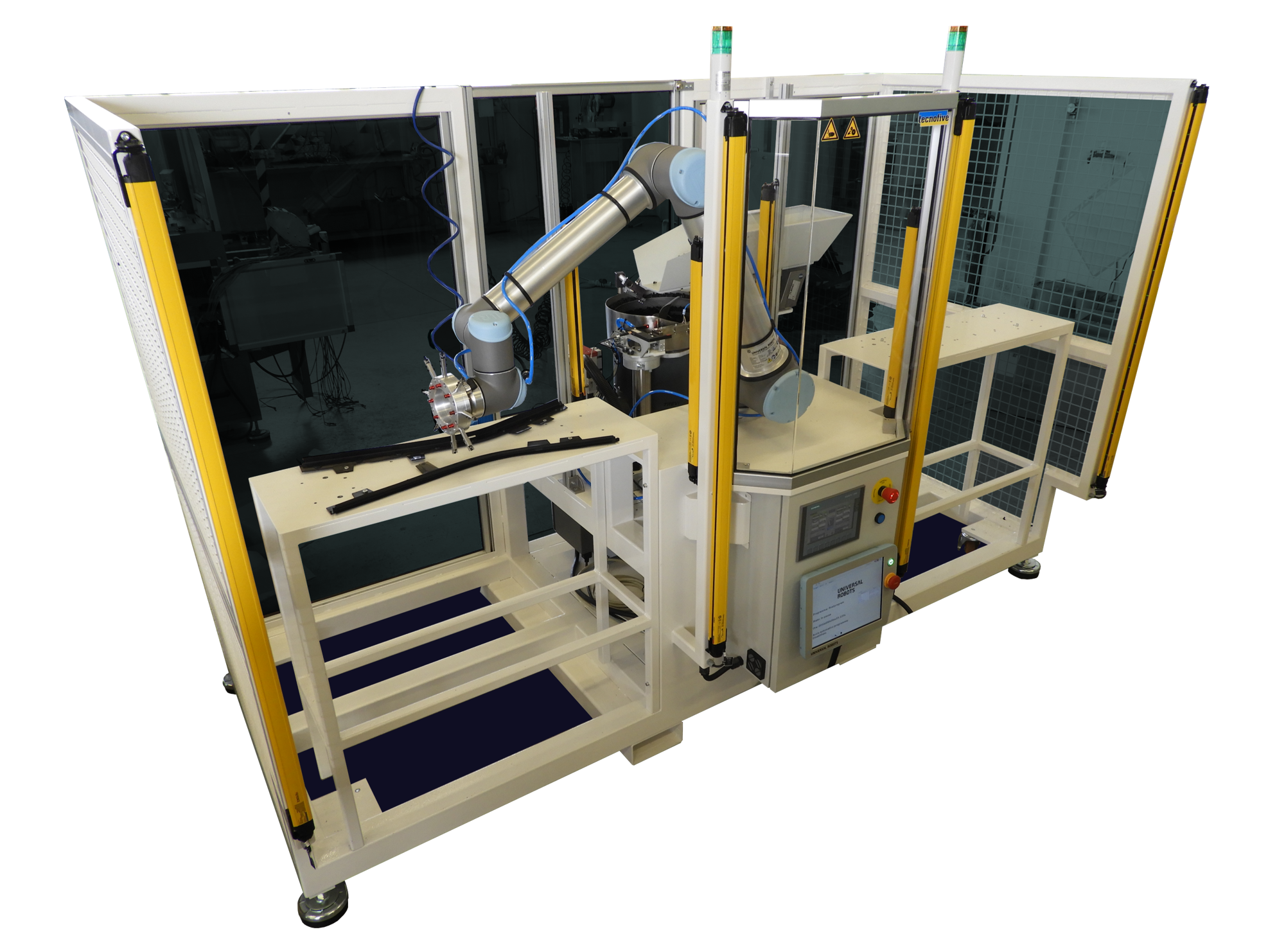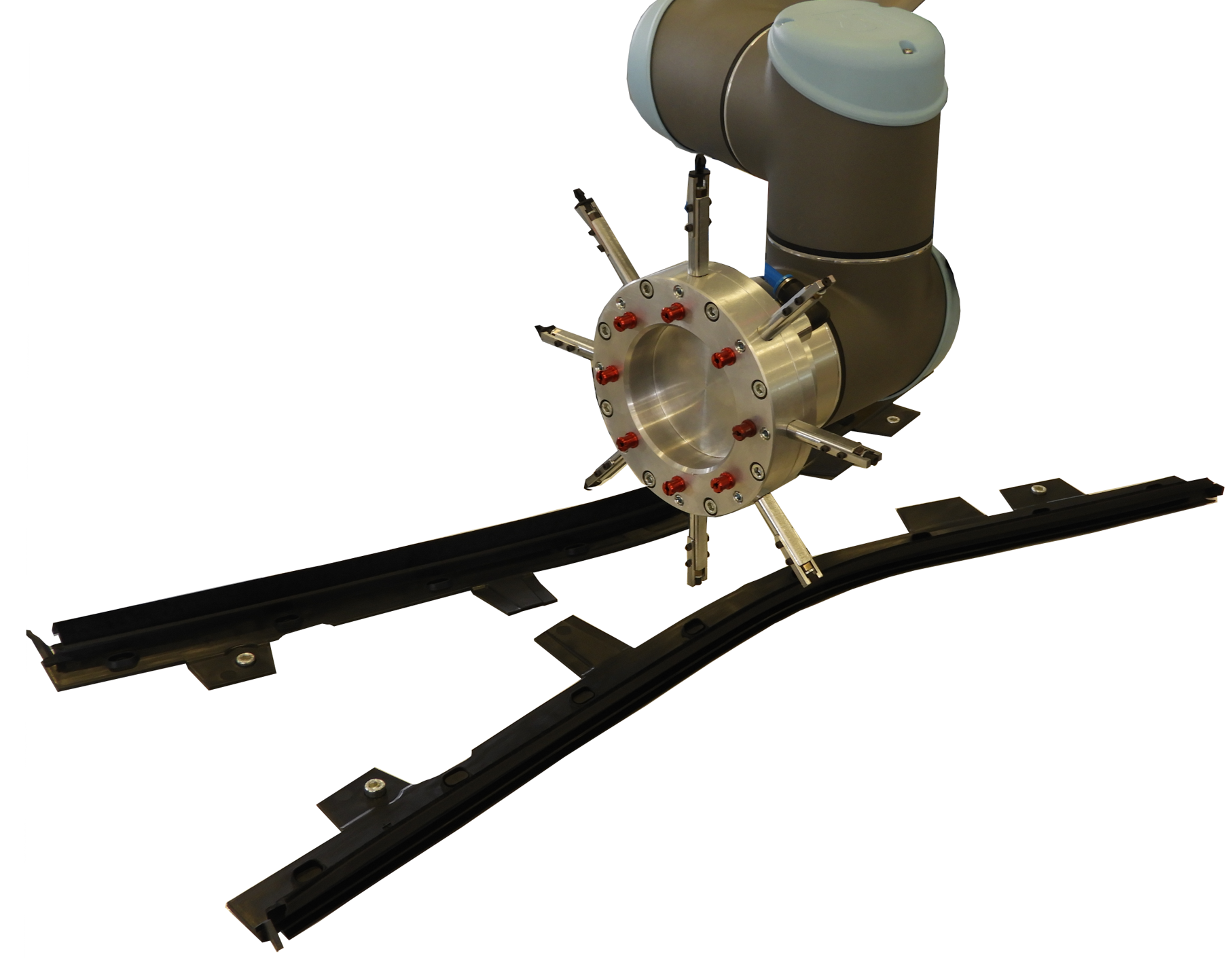 PUSH PIN INSERTING MACHINE WITH COBOT/ROBOT
The operator takes in charge the positioning of the profile into a jig and the Cobot will be able to carry out the operation of clip insertion and the control of the clip presences and the correct insertion, by a camera.
Advantages:
Versatility, Flexibility and Accuracy
Easy exchangeable system:
You want to run another program with different clips? By changing guides, clip fingers and VIBRATOR BOWL and the recipes, our machine allows you to run almost an infinite number of cross sections and CLIPS .
Flexibility:
Our machine accepts, profile extruded straight, or profile made by injection with complicate shape, like curve parts.
Accuracy:
very tight tolerances on clip-to-clip and clip-to-end