Manual die notching system 1H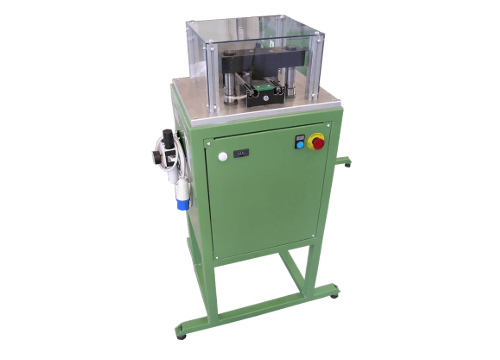 Manual die cutting system
This notching system is made to measure for die cutting operations on flexible or rigid profiles. The system is able to execute cutting operations on profiles of different shapes, made of different materials (rubber, PVC, TPE,…), with or without reinforcement.

How it works
The operator inserts manually a right and/or left piece into the equipment.
The operation is executed by a pneumatically operated die cutting unit / knives.
The operator removes the finished parts and loads new ones into the equipment.